Before I really get into this review, I want to make it clear that I am NOT a
Star Wars
junkie. I haven't even seen all of the movies. So please, please,
please
- if you are a huge fan of the franchise, please either read this kindly or don't read at all. I'm reviewing this movie based on
this. movie.
I understand that it fits into the series of movies, but I'm pretty sure that it comes before the other main movies so I'm good to review it for itself.
Solo
was pretty entertaining. It wasn't bad, it just wasn't particularly spectacular either. What really didn't do it for me though was that it was the general idea of the characters and the plot that made me enjoy it and captured my attention- not the actual content and execution of them. If a movie has a great premise and holds my expectations for something amazing (especially if they have the budget for it), then I want to see it followed through. It was
almost
there for so many different elements, that it just fell short in too many categories for me, like character development, suspense, action, and dialogue.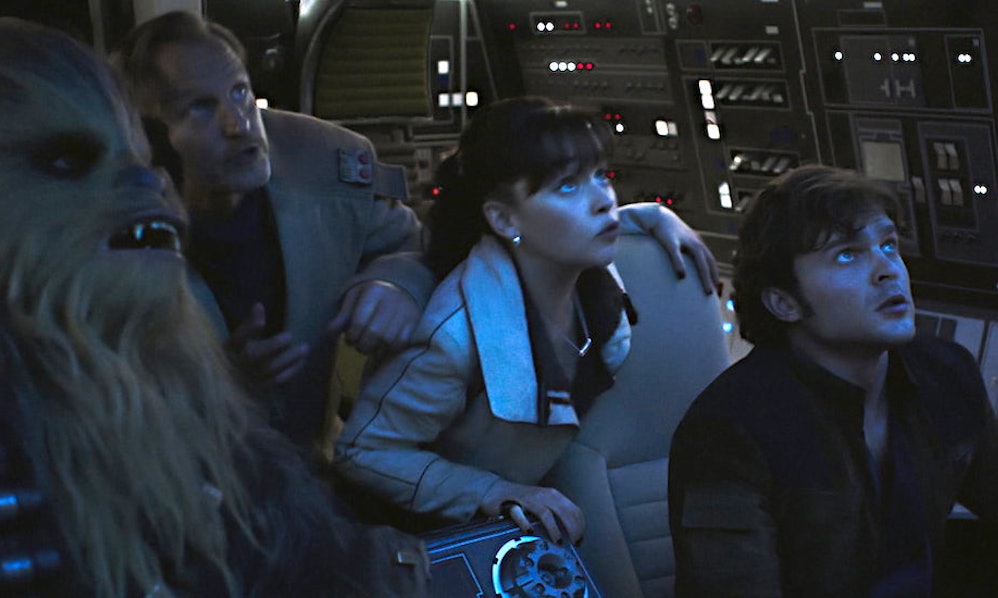 What I was really hoping for was strong characters. I don't mean this as in their values and actions, but in how dynamic they were and definable as themselves. I've heard so much about the Star Wars character of Han Solo, but I wasn't really feeling the playboy vibe from this movie. I got the arrogance- that was well done- but that was about it. I didn't even ship him too much with Kira. Speaking of Kira, I really wanted to like her. But the same issue came up where I wasn't really getting a grasp on her character. The two of them just didn't have as strong as a connection as I thought they would. They were cute, but fleeting. I wasn't heartbroken at the end of the movie. About that- was Han even upset? Was he supposed to be? Because I felt like he just accepted it way to easily.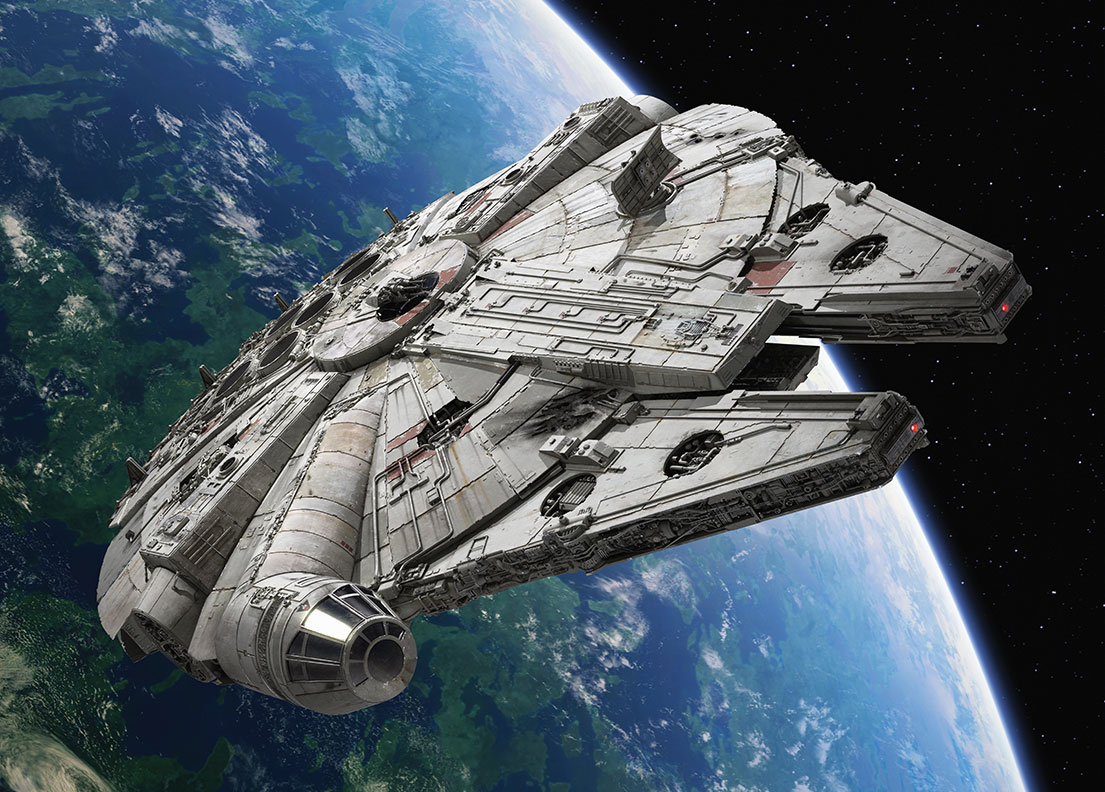 The other thing that I really wish the movie did a better job of was suspense and intense moments. I think there was only one time when they were trying to escape the gravity hole that I actually felt like I was on the edge of my seat waiting to see what happened. There were so many other moments though that I though could have had this element and didn't. Like when Han is fighting Dryden at the end and Kira steps in to help. I wasn't even worried about Han's life or possibility of injury. That feeling of oh-crap-what's-going-to-happen wasn't there. I missed those moments because I thought there would have been a lot more of them.
All of the actors though I thought did a great performance. I didn't recognize all of the names and faces, like Alden Ehrenreich and Phoebe Waller-Bridge, but it also included some of my favorite actors like Emilia Clarke and Thandie Newton. I actually didn't realize that Thandie Newton was in this and when I saw her on the screen I freaked out just a little. I really enjoyed all of their performances though and I think it was a well-efforted even showing of the character across the entire movie.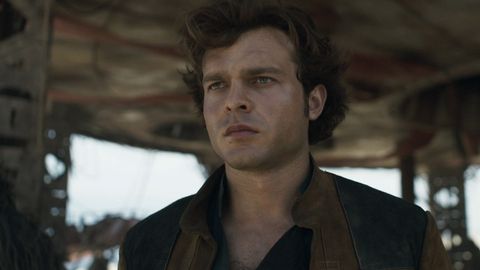 Would I recommend
Solo
? I don't know. I'm not sure if I'm the best person to ask this question to because I don't know the
Star Wars
movies that well. But if you had asked me last week I would say sure- go for it. There wasn't too much else out. But this upcoming weekend
Ocean's 8
is coming out and I am really looking forward to that one, so I will definitely be seeing that and reviewing it. Also
Deadpool 2
is on my list of movies to see while they're out. So in terms of recommendation, I would put those two above this one I think. I also haven't seen
Book Club
yet, but that's a comedy so it's slightly different from these other movies.
Thanks for reading!