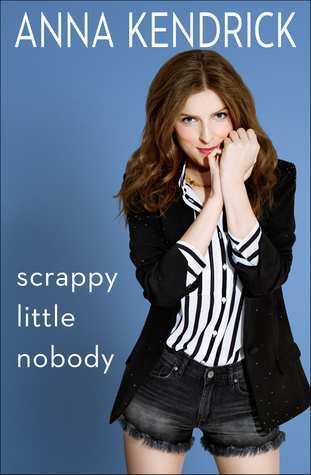 So I was scrolling through the nominees for
The Goodreads Choice Awards
(which are up for the year! Go check them out!) and it really caught my attention that a lot of celebrities are writing their own books now. Granted, to me, all authors are my celebrities, but that's beside the point. I know, I know, they've been doing this... but I'm a YA reader (for the most part), so, not that I wasn't paying attention, but it didn't really catch my attention. However, I'm looking through these various pages on Goodreads, and I want to read them! Here are some of the books, written by celebrities, that I really want to read. (I would also LOVE recommendations)
Talking As Fast As I Can
by Lauren Graham
Pub: November 29, 2016
The Girl with the Lower Back Tattoo
by Amy Schumer
Pub: August 16, 2016
Scrappy Little Nobody
by Anna Kendrick
Pub: November 15, 2016
Yes, Please by Amy Poehler
Pub: October 28, 2014
Why Not Me?
by Mindy Kaling
Pub: September 15, 2015
Binge
by Tyler Oakley
Pub: October 20, 2015
There's so many more out there and I've still got exploring to do. For example, Lily Collins is coming out with a book in March that is going to be called
Unfiltered: No Shame, No Regrets, Just Me
that I really want to read. I really hope that more celebrities keep doing this. I'm really curious about these books and I can't wait to start reading! Feel free to comment with recs or anything :)
Thanks for reading!