Hello! Sorry for not posted in ages, but the end of the semester got super super busy with finals and holiday stuff. Now though, I'm ready to dive right back in!
2017 Releases I Am Dying to Read
Before I go into the list, please note that there are so many books coming out this year that I am so looking forward to reading, but I also know that there are so many that I do not even know exist yet! :) I would love comments on what you are looking forward to and anything that you think I missed!
Wayfarer by Alexandra Bracken
Frostblood by Elly Blake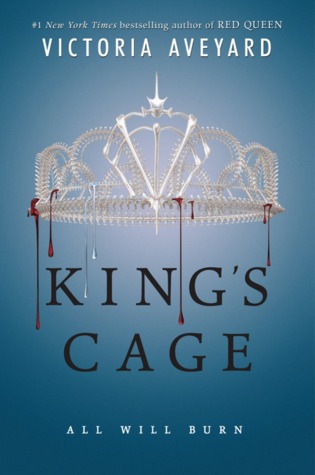 Carve the Mark by Veronica Roth
Caraval by Stephanie Garber
Dawn Study by Maria V Snyder
King's Cage by Victoria Aveyard
Wintersong by S Jae Jones
The Wish Granter by CJ Redwine
Lifeblood by Gena Showalter
The Bone Witch by Rin Chupeco
Unflitered by Lily Collins
The Struggle by Jennifer L Armentrout
Blood Rose Rebellion by Rosalyn Eves
Strange the Dreamer by Laini Taylor
Always and Forever, Laura Jean by Jenny Han
A Court of Wings and Ruin by Sarah J Maas
Lord of Shadows by Cassandra Clare
SEPTEMBER
ToG #6 (Untitled) by Sarah J Maas
Gatlon School for Vigilantes by Marissa Meyer
UNKNOWN
Untitled (Stream Raiders #1) By Sara Raasch
Untitled (Shaw Confessions) by Michelle Hodkin
Happy New Year and thanks for reading!!!